A lot of people get really down about Valentine's Day.
As in, "This is just a hallmark card holiday designed so people will spend money on the person they love when they can just show that love the whole year 'round."
Well,
do
you show love the whole year 'round?? The thing is, the world could
always
use more love. Always.
Usually I am the kind of person who likes to express my love in an intimate way, one on one, by telling people the impact that they have really had on my life in an open and honest way. I think genuine words are my favourite way to share love with another.
But there
are
times when I think it is important to SHOUT LOVE! To tell everyone in your whole world that you
REALLY REALLY LOVE THEM!!
And Valentine's Day is the perfect excuse.
So here I am world, stating that I enter each day with the best of intentions, to deliver more beauty, more empathy, more compassion into the lives of everyone I meet each day. But today, I get to shout it.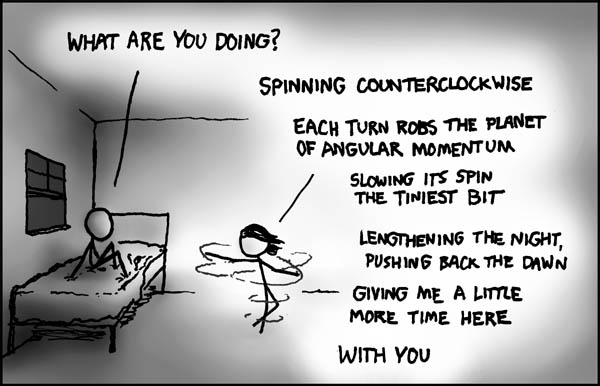 http://xkcd.com/162/
I FREAKING LOVE YOU, WORLD!
And everybody, everything, every animal who lives inside it.
And as a gift to all my readers and anyone who happens across this humble blog of mine, I am offering 14% off all items in my store for today only! Just use coupon code "VALENTINE" in notes to seller! http://www.farrensquare.etsy.com